Alison Brie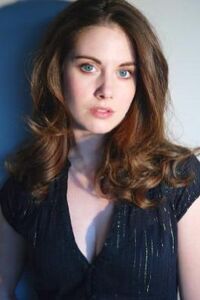 Birthplace
Hollywood, California

Alison Brie (born December 29, 1983) is an American actress. She appears as Trudy Vogel, wife of Pete Campbell. She is well known for playing Annie Edison on the TV series, Community.
Early life
Brie was born in Pasadena, California. Her mother is Jewish and Brie began her career acting onstage at the Jewish Community Center in Southern California. She graduated from the California Institute of the Arts with a bachelor's in theatre/theater. Prior to becoming a television actress, Brie had worked as a clown at birthday parties, and performed in local stage plays in California.
Gallery
External Links
Ad blocker interference detected!
Wikia is a free-to-use site that makes money from advertising. We have a modified experience for viewers using ad blockers

Wikia is not accessible if you've made further modifications. Remove the custom ad blocker rule(s) and the page will load as expected.