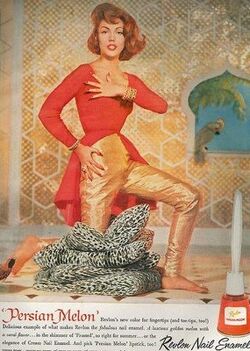 Gita Hall is a still active top advertising model from the 1950's and 1960's. Her likeness is seen every week in the title sequence of the Mad Men show.
Controversy
In 2013, Gita Hall brought a lawsuit against the producers of Mad Men, claiming that her likeness was used without her knowledge or consent.
External Links
Ad blocker interference detected!
Wikia is a free-to-use site that makes money from advertising. We have a modified experience for viewers using ad blockers

Wikia is not accessible if you've made further modifications. Remove the custom ad blocker rule(s) and the page will load as expected.