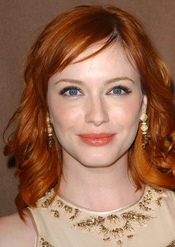 Still no news on the fate of
Mad Men
except that a new season will be happening... In the meantime, the show's stars are signing up for projects.

The lovely Christina Hendricks will be starring alongside Julia Stiles, Matt Dillon and Kirsten Scott Thomas on the big screen in "Seconds of Pleasure!" Mike Figgis (Leaving Las Vegas) will be directing from a script written by Neil Labute, who you might recall wrote and directed the horrific remake of "The Wicker Man." The ensemble drama focuses on a group of people on an airplane and Hendricks' character is a woman who catches her husband in a compromising position... The film begins filming this summer in the UK.

And Mad Men's Harry Crane, aka Rich Sommer, will have a guest stint on the sexy spy show, Nikita! Will he be playing a super spy? Sadley...no. He will be playing an electrical engineer and CIA consultant who helps with a few break ins in a two-episode arc. Not very sexy but I am happy to see him in something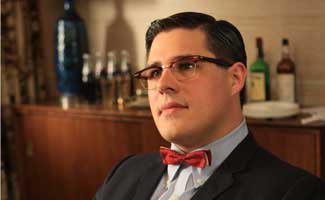 Ad blocker interference detected!
Wikia is a free-to-use site that makes money from advertising. We have a modified experience for viewers using ad blockers

Wikia is not accessible if you've made further modifications. Remove the custom ad blocker rule(s) and the page will load as expected.