Comments

0
January Jones is Back on the Market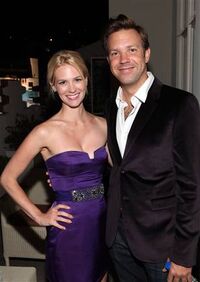 Meh...Its a little old, but in case you missed the news,
January Jones
is back on the market! Our favorite ice queen-housewife
Betty Francis
ditched her old man, SNL star Jason Sudeikis. Could explain why she was flaunting her assets at the Golden Globes over the weekend...did you miss that too? No problem, check out her eye popping dress below.