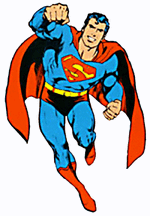 Is
Jon Hamm
to old to play Superman? I say no way! But apparently, Hamm thinks so. Speaking to MTV at the Golden Globes this past weekend, Hamm said, "I think that's a young man's game. I think I've been aged out of that one."
Hopefully the adamant fan base will change his mind! What do you think maddicts? Can you think of someone you would rather see in blue tights?
Ad blocker interference detected!
Wikia is a free-to-use site that makes money from advertising. We have a modified experience for viewers using ad blockers

Wikia is not accessible if you've made further modifications. Remove the custom ad blocker rule(s) and the page will load as expected.