If you aren't getting enough of the sexy executives get ready to see your favorite Mad Men on other hit shows including Saturday Night Live and 30 Rock! Jon Hamm, aka Don Draper is set to host Saturday Night Live with Rihanna on Halloween and Jon Slattery, aka Roger Sterling will be popping in on Tiny Fey's 30 Rock. With Mad Men taking over Sunday night expect to see other crossovers in the near future! I know I can't wait!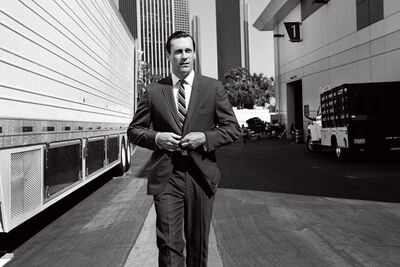 Ad blocker interference detected!
Wikia is a free-to-use site that makes money from advertising. We have a modified experience for viewers using ad blockers

Wikia is not accessible if you've made further modifications. Remove the custom ad blocker rule(s) and the page will load as expected.