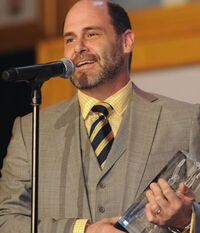 His contract expired but that doesn't worry
Mad Men
creator
Matthew Weiner
. He revealed that his new deal has yet to be finalized but he's "not looking for a new job." That's great news!
"I am not looking for a new job. I'm dying to go back to work," Weiner continued. "But the truth is I don't even know what their plans are. We have not started writing. I am not back at work. My contract expired. They are fighting over a very lucrative property, and who is going to pay for it to get made; it's one of the biggest perils of success — everyone wants a piece of it now and they are fighting over who is gonna get the biggest chunk. Then they will come to me because talent is last. It would be heartbreaking for me if they don't work it out, horrifying really. It would be a shame for fans to never get to see what great stuff we have planned for Don and company."
"I think all of AMC's decisions about their scheduling and so forth have nothing to do with me, and I don't have a deal yet," Weiner told EW. "I have every intention of making the show when they decide to work out their business with Lionsgate. I can't wait to come back to work. I have said over and over in public that I want the show to go on and on and on until it has worn out its welcome with viewers and we can't think of anything more for the characters to do."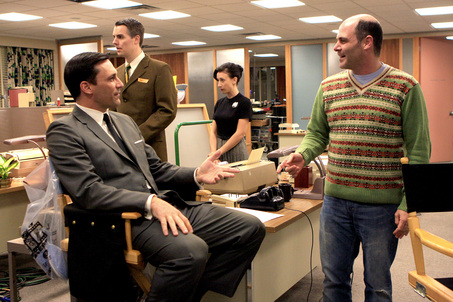 Ad blocker interference detected!
Wikia is a free-to-use site that makes money from advertising. We have a modified experience for viewers using ad blockers

Wikia is not accessible if you've made further modifications. Remove the custom ad blocker rule(s) and the page will load as expected.